In our 13th year of Mr. Stone's International Best & Worst Dressed list, we again pay homage to the legendary Mr. Blackwell, a noted Hollywood designer and arbiter of style, for inspiring this annual tradition.
Blackwell spent decades reporting on who were the very best and very worst dressed people in the world. His scorn or imprimatur could be the kiss of death or key to the city for the aspiring actress, socialite or business titan and his withering criticism could destroy the up and coming . I have carried on this tradition as the men's style correspondent for The Daily Caller, for the last twelve years, this year being lucky number thirteen.
Once again we must note that while fashion is fleeting, style is both timeless and enduring. Skirts may go up or down, and neckties may be wide or thin, but the double-breasted Navy-blue blazer with gold military buttons will always be in style. The little black cocktail dress will always look smashing. We've made this point in the past, but feel it necessary to make it again in this age of sartorial error
2018 has been a year of stylistic triumphs and some rather incredible crimes against good taste. The key to dressing well has always been being appropriately clad; you shouldn't wear work-out lycra to a shopping mall just as you wouldn't wear black-tie to go bowling.
An important point we make each year is that what passes for style today is in fact fashion. After monitoring the worlds of media, sports, politics, music, and fashion we have narrowed down who has style and who truly does not.
BEST DRESSED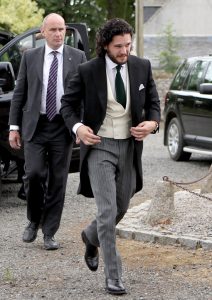 Kit Harrington- One of Game of Thrones most recognizable actors, the man who plays Jon Snow, has slowly evolved in the past few years. The King in the North is prone to a more casual style more often than not, but when he dresses to impress… HE IMPRESSES. Some on our annual Best and Worst Dressed list are known for their complex personal styles or fashion choices. Harrington favors a simplistic style across the board. Grays, blacks, charcoals. When he goes into different variations of light blues, greens and yellows it lightens up his persona no doubt. This is his first year on the Best Dressed list!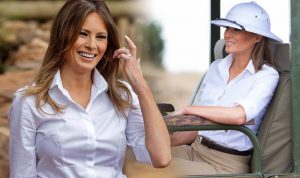 Melania Trump- Let's face it… the First Lady would look great in anything she wore but this kind, cultured, soft-spoken lady takes major abuse for her fashion choices, with virtually none of it merited. Always appropriate, tasteful and elegant. Her Safari outfit wasn't colonial… it was smashing! And yes, Timberlands are the right foot wear for Iraq. They beat the hell out of Michelle Obama's hooker boots. The most chic and well-dressed First Lady since Jackie Kennedy.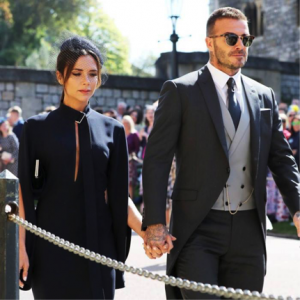 Dave Beckham- When you are the perfect human specimen. Kinda like Melania Trump, you literally look good in anything. Athlete/model and Spice Girl husband Dave Beckham pulls it all off with panache. In jeans and a tight tee over his rippling muscles, a well cut Savile Row suit or formal wear; Beckham has an impeccable style that cannot be denied. In a first, he zooms to the Lifetime Achievement category automatically, as well as being on this years Best Dressed list.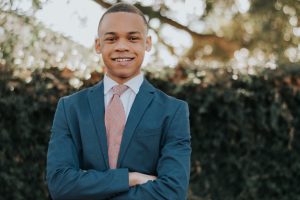 CJ Pearson- The young black conservative has the preppy look down. Pastels, spread colors, bowties. He might be the youngest ever to join our Best Dressed list. It's clear he has taken control of his destiny in both a political and fashion/style sense. We recently saw him shopping for a new pair of eyeglasses, debating between your classic black rimmed and circular lens with a translucent frame. He has the potential to be one of our longest standing Best Dressed repeats. Onward and upward CJ!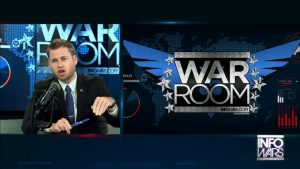 Owen Shroyer - The Infowarrior and host of The War Room on the ever-growing Infowars platform has spent two years on our Best Dressed. Owen has gradually improved his game, slaying the globalists and looking damn good while doing so. Tie clips, pocket squares, lapel pins. Shroyer has honed his personal style and is now hashing out the supporting elements with aplomb. This is his third year on the Best Dressed list. If he keeps it up through 2019, we will be moving him into the Lifetime Achievement category.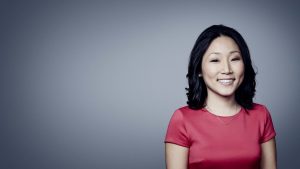 MJ Lee- The dogged CNN reporter has a sassy, fresh style that exceeds many of her generation. Equally perfect in swank cocktail dress or finely cut leather pants and a turtleneck, her look is always polished, professional and stylish with classic overtones. Her first year on the Best Dressed, list but not her last.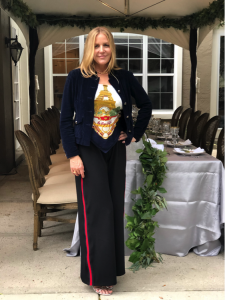 Lori Gregory - Anti-Vaccine activist and Mom, she has an amazing way of mixing classic vintage pieces with more modern apparel and always makes it look effortless. A younger Grace Kelly in the style department she mixes Dior, Manolo Blahnik, Ann Taylor, Target, Hermes and wide-legged jeans by Murphy to follow the edict of Jackie O, and her daughter in law Carolyn Bessette Kennedy, that dressing simply makes people notice the woman… not the clothes. She understands you don't have to spend a lot of money to look great.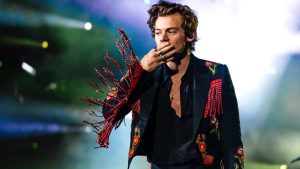 Harry Styles- With his boy band One Direction in the rear-view for the most part, Styles continues to wow us with his understanding of the slim-fit, remaining able to not strangle himself for the slim look like Daniel Craig has become known for. Styles has adopted a little bit more flair and a daring approach in 2018, which we applaud! He has maintained that balance between unique and purposeful. You won't find him wearing something out-of-the-box just because. This is his second year on our Best Dressed list.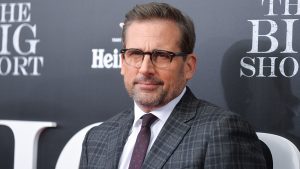 Steve Carrell- The Office funnyman and America's favorite TV boss has aged with grace. His personal appearance, both physically and stylistically just keeps getting better. An uber-stylish bookworm. Lots of windowpane and tweed. The addition of his new favorite, open rim glasses with a silver-fox grooming approach ties it all together. This is his first year on our Best Dressed list. He is now as good looking as he is funny… an accomplishment most comedians never achieve!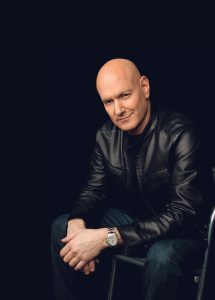 Dr. Keith Ablow- Between seeing patients at his Newburyport, MA headquarters, writing books and columns, and frequent media appearances and speaking engagements around the country, "America's Psychiatrist" Ablow barely has time to breathe, much less iron a shirt. But you'd never know it. He bounces effortlessly between full-on suit mode, and smart street style, and is well suited to that sort of variety. This is Dr. Ablow's first appearance on the Best Dressed.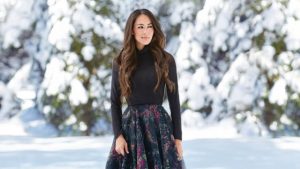 Joanna Gaines- Due to the nature of her work, we often see Gaines in jeans and tee shirts and as such, perhaps she's not an obvious pick. But if you've been paying attention to this wildly talented, kindhearted beauty via HGTV's 'Fixer Upper,' which she hosts with her charismatic, equally talented and doting husband Chip, it makes all the sense in the world. Whether for a 'reveal' on the show, a gala of some sort, or a talk show appearance, the woman cleans up stunningly with a breezy style only a very particular type of beauty can truly pull off. The Gainses, with a growing business empire and family (they just celebrated the arrival of child #5) are said to be giving up the 'Fixer Upper' show for a new network project with Discovery in 2019. This is Joanna's first time on the Best Dressed list. (Sorry, Chip — we like ya… but it's probably just not gonna happen for you anytime soon).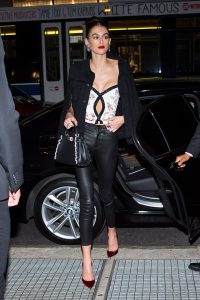 Kaia Gerber- 17 years old. Daughter of Cindy Crawford and Rande Gerber. A thoroughbred. Stunning. Need we say more?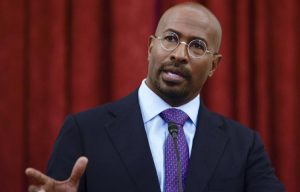 Van Jones- He is one of several well turned- out gents on CNN. Favoring a myriad of purple hues and accents, Jones can pull off the no tie to turtleneck with ease. Mr. Jones has room to grow and earn another appearance on our Best Dressed in 2019. Chris Cuomo rocks the dark suit-white shirt- solid black tie look with aplomb but Van Jones has Spezzatura .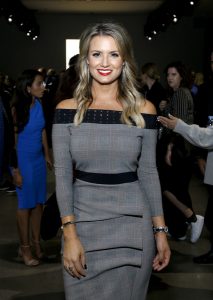 Jillian Mele-  We have searched high and low to find one, just one, fashion faux pas from Mele. She floats between garments, colors, casual or flashy without skipping a beat. I see some hints of Melania's style in her approach, especially when she opts for the more relaxed looks (jeans, khakis, etc). Her first year on the list! Her early morning gig at Fox News certainly does not keep her from making clear-headed decisions on what to wear and how to rock it!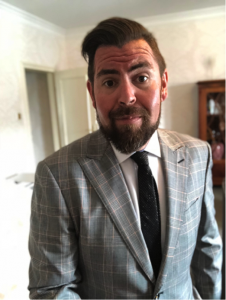 Jon Yapo- Yapo is without a doubt one of the best-dressed politicos in the state of Florida. He has made our list for three years straight. Mr. Yapo lights up the room with his carefully crafted ensemble and has a larger-than-life personality to match. As a lobbyist, yes he has the "capitol" look, however he resists the temptation of many men who rely on the Brooks Brother's catalog instead of embracing their own personal flair and style. Onward!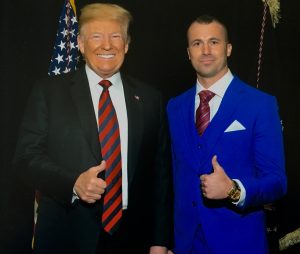 Brock Gillespie- This former NBA player turned international entrepreneur, GOP fundraiser and Trump world insider has seen his political star rising with each passing year. This year Gillespie continued to impress observers with his affable, working class personal appeal and comfort that he conveys as a sharp dressed man. Gillespie forges his own style that perfectly blends the latest in close-fitting suit cuts and standout footwear. In a political world filled with cookie cutter off-the-rack sack suits and bland monochrome color schemes, Gillespie stands out both for the fashion risks he takes (in an environment that doesn't much reward individuality and flair) and for how seamlessly and effortlessly he pulls it off. He should avoid being seen with Katrina Pierson who dresses like a streetwalker who just got out of prison.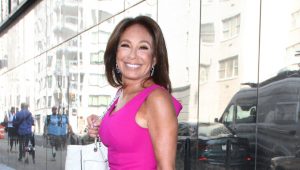 Judge Jeanine- I knew her when she was the Westchester County New York District Attorney and she's always dressed with style and a taste-level above your average prosecutor. Now as one of FOX's news most popular talking heads she still stands out for her understated but chic, confident style
WORST DRESSED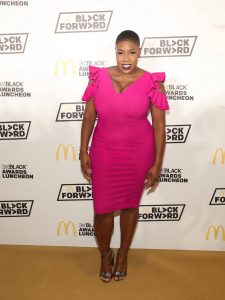 Symone Sanders- The only thing more offensive or odious than her "performances" on CNN are her wardrobe choices. From lipstick choices, to discount aisle pearls to three sizes too small… Sanders doesn't do herself any favors. We can and often do look past the personal politics of many on this list. With Sanders, the boorish behavior during her commentary match her horrid outfits. Nasty, in your face, bizarre. Attitude reflects her fashion and style. This is her first year on the Worst Dressed list, where she might outpace Ana Navarro in being CNN's worst dressed and most abusive diva.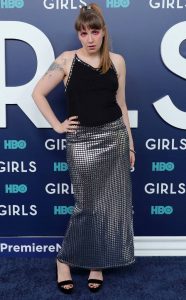 Lena Dunham- A third year on the Worst Dressed. Every year we hope that it does not get any worse, but it somehow always does. Someone who undoubtedly smells as bad as she looks, Dunham refuses to understand the limitations of her unshapely body. By design and by choice, the treadmill and high fashion or style of any type eludes her. The homeless bag lady you avoid on the streets of NYC has a better eye for style and showers more often than HBO's burnt out Girls star. When she isn't writing book passages about molesting her younger sister, she is digging through dumpsters for her next outfit. Her third and final year on the Worst Dressed. 2019 earns her our first Lifetime Achievement award for Worst Dressed.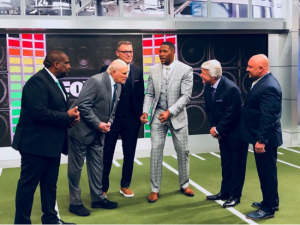 "SKECHERS"-WEARING FORMER NFL STARS- We're singling out Howie Long and Tony Romo, but there are many more guilty parties who should consider themselves on notice. Romo is a moron, so at least there's a modicum of an excuse. But Howie Long? WITH SUITS? Howie knows better. And now he pays. For the record, "Skechers" are crap shoes originally made for teenage girls. There is no amount of money that justifies the use of them by grown men.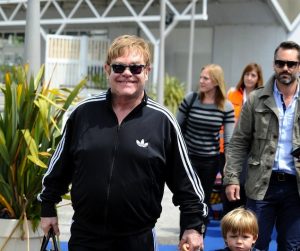 Elton John- We love pretty much everything about Sir Elton, and we have always given him a wide berth when it comes to his oft-unusual choices vis-a-vis attire. But the increasingly frequent track-suit sportage requires comment. The point of a tracksuit is for it to be worn by an athlete or someone in some general state of decent physical fitness. We think you get where we are going here and we'll just park it right there with that. Love you, Elton. Now… have a carrot.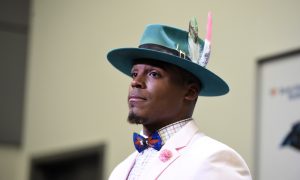 Cam Newton- Back again. Look up 'dork' in the dictionary and here you are… this is Newton's second year on the Worst Dressed and he seems to be heading to our forthcoming Hall of Shame in 2019. Get some immediate advice from Shannon Sharpe who moves to our Lifetime Achievement category this year.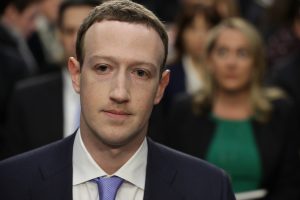 Mark Zuckerberg- How can a guy this rich look this bad? He clearly spends all his time figuring out how to censor non-liberals on Facebook and no time thinking about his fashion choices. The hoodies and T-shirts are from hunger. When he puts on a suit, it is horribly tailored and looks like he got it off the rack at a red-dot sale. This is his second year on the WORST DRESSED list. I guess you won't be able to read this list on Facebook.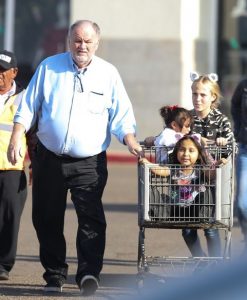 Thomas Markle- This sad-sack piece of human garbage has been foisted upon us thanks to his selfish and disgusting antics surrounding the engagement and marriage of his daughter, Meghan Markle, now known as the Duchess of Sussex who has repeatedly graced our Best dressed list in the past  Seriously, who the fuck does this guy think he is and what sort of logic is guiding his barrage of idiotic statements and actions regarding the life of his (very much adult) daughter? Oh, and he dresses like Steve Bannon on a bad day. Go away, dude.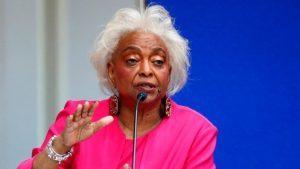 Dr. Brenda Snipes- The beleaguered and insanely corrupt Broward County Supervisor of Elections could be the worst dressed elected official on planet earth. Her entire wardrobe consists of colors that you would find in the highlighter pack at the local Dollar Tree. Snipes does not help her case by donning the entire jewelry collection from the glass case at the front of the Lauderhill Goodwill. She has earned nearly $200k for years, yet can't "come correct." Money does not buy you class or style.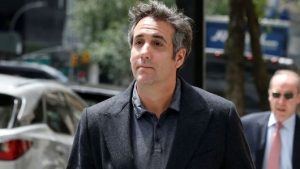 Michael Cohen- Garish sports jackets , vinyl windbreakers and badly fitting Italian suits the Trump Organization lawyer dresses like the outer-boro gangster he talks like. The good news ; he won't need civilian clothes after pleading guilty to multiple counts. More Goodfellas than New York Fixer.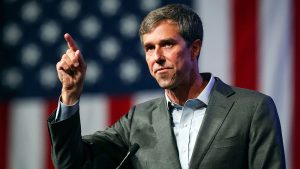 Beto O'Rourke- America's progressive boy wonder and resident FAKE HISPANIC is the definition of a "try-hard" in every element of his life… except when he is figuring out what to wear. Dweeby, washed-out and always swimming in whatever he lands on. Beto doesn't take chances and couldn't find a proper necktie or belt for the duration of his campaign against Ted Cruz. He will never be President and we can say that the odds are not in his favor to ever earn a spot on the Best Dressed.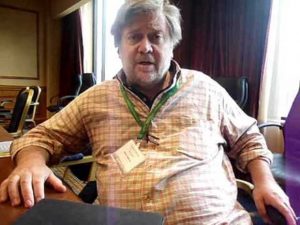 Steve Bannon- How many ways can you say slovenly? Bannon looks like he chases down hobos for their clothes or was up free-basing all night. Perhaps he can get fashion tips from convicted pedophile Jeffrey Epstein who the New York Post reported he's been meeting secretly with.
LIFETIME ACHIEVEMENT
The Lifetime Achievement category became necessary when a handful of true dandies and swans dominated the list for several years. In order to create room for the up and coming we moved them to this category of sartorial perfection.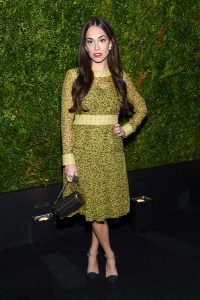 Audrey Gellman, a previous Lifetime Achievement inductee.
In past years, White House Economic Advisor Larry Kudlow, CNN's Mike Smerconish, presidential daughter Ivanka Trump, NBC's Josh Mankciewicz, CBS Sports Shannon Sharpe , former Fox Analyst Kimberly Guilfoyle , Rocker Mark Ronson and Menswear designer Alan Flusser and New York PR Whiz Audrey Gellman and Pennsylvania politico Gordon Woodrow all graced our best dressed list for multiple years ultimately graduating to our LIFETIME ACHIEVEMENT category. We salute them all as this pantheon is joined by those inducted this year.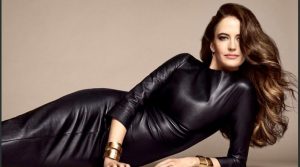 Eva Green- It's just time to enshrine Eva Green into the Hall of Fame. We write about her every year, she is perhaps the most beautiful and alluring women on the planet, and she wears ANYTHING well. This one is overdue. ALL HAIL EVA!
Anderson Cooper- we know, we know the list is top heavy with CNN talent but Cooper's commitment to sartorial minimalism has to be saluted. The Vanderbilt scion has graced our Best Dressed list for several years. The concept of suit as uniform and the somber relatively narrow lapeled suits, white shirts and solid ties, when coupled with his silver mane and black frames… create a signature look that is enduring.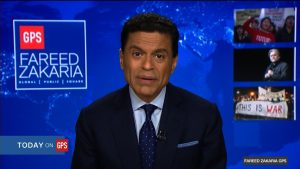 Fareed Zakaria- We hate to admit it but Fareed belongs on the Lifetime Achievement list. Somber, understated and correct, the man knows to power of a dark suit, white shirt and every shade of dark blue.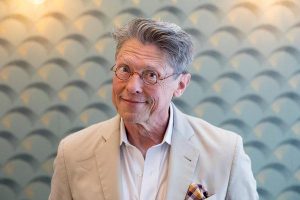 Scott Carter- Old world. Ivy League. Chalky colors and three-piece suits. He spent the past few years on our Best Dressed and it is not time to move HBO's ace producer of their hit show Real Time with Bill Maher to our Lifetime Achievement category.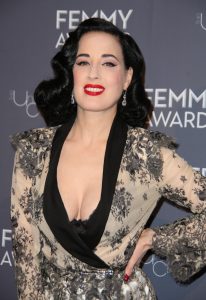 Dita Von Teese- In 2017 we remarked about the incomparable Von Teese… "Fashion is ever-changing while style is timeless, and you could teleport Von Teese to any period in the past 1,000 years and she would light up the town with her glowing personality and style." It's God's honest truth. Last year was her first year on the Best Dressed and she has zoomed to the Lifetime Achievement category in 2018. We can't wait to see what she does next and implore the ladies of the world to use Von Teese as a template when deciding what to wear before stepping out.
Those looking to help curate next year's Best and Worst Dressed should email [email protected]. Submissions are due by November 1st… and please do not hold your tongue! Happy New Year! Remember… "fashion is fleeting, but style is timeless."