In our 12th year of Mr. Stone's International Best & Worst Dressed list, we thank the noted Hollywood designer and arbiter of style, Mr. Blackwell, for inspiring this annual tradition. For decades, Blackwell would report on who were the very best and very worst dressed people in the world. His praise could make a starlet of socialite, while his scorn could destroy an athlete or businessman. I have carried on this tradition as the men's style correspondent for The Daily Caller, for the last twelve years.
It is important to note that while fashion is fleeting, style is both timeless and enduring. Skirts may go up or down, and neckties may be wide or thin, but the double-breasted Navy-blue blazer with gold military buttons will always be in style. The little black cocktail dress will always look smashing.
As the state of fashion in America has declined rapidly, we have seen some really horrid faux pas, but 2016 has also brought some alternative styles that make sense for the growing Millennial population.
An important point we make each year is that what passes for style today is in fact fashion. After monitoring the worlds of media, sports, politics, music, and fashion we have narrowed down who has style and who truly does not.

As I said fashion is ever-changing, while style is timeless. Some on this list will excel in both categories, while others offer a well-rounded understanding of both.
This year's list is full of new faces and we are also continuing our LIFETIME ACHIEVEMENT Award, which honors those who have demonstrated an everlasting dedication to style.
In past years, CNBC's Larry Kudlow, Presidential daughter Ivanka Trump, NBC's Josh Mankciewicz, CBS Sports Shannon Sharpe and NY restaurateur Ken Aretsky all graced our best dressed list for multiple years ultimately graduating to our LIFETIME ACHIEVEMENT category. We salute them all as this pantheon is joined by those inducted this year.
This year's LIFETIME ACHIEVEMENT awards go to: Milo Yiannopoulos, Gordon Woodrow,  Kimberly Guilfoyle, Audrey Gelman, Michael Smerconish, Justin Trudeau, and Mark Ronson.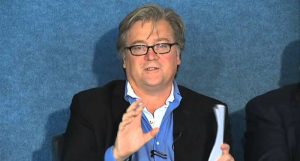 Steve Bannon: When Steve Bannon first appeared on our worst dressed list a few years ago, the revolutionary and iconoclastic Bannon showed it proudly to his friends. His inclusion on this year's WORST DRESSED list is given in the spirit of helpful advice. Not meant to be confrontational. In all seriousness, lose the three button down shirts on top of each other.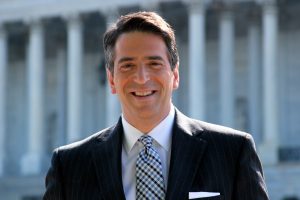 James Rosen: The Fox News Network employs several who deserve to grace our list, including Judge Napolitano and the everlastingly elegant Kimberly Guilfoyle. It would be a mistake to overlook the always natty Whitehouse Correspondent for Fox News and New York Times bestselling author James Rosen. Always tasteful and often brilliant in his choice of neckwear, Mr. Rosen keeps it fresh. This is his first year on our BEST DRESSED list.
Meghan Markle: Exotic and unafraid, Prince Harry's newly minted wife and member of the royal family is on her way to competing with the beloved Princess Diana. She has many similarities to Ivanka Trump in her style, but leans more towards browns and creams. She really caught our eye with her take on the dreaded "pantsuit," favoring an open collar and short… but not skimpy purse.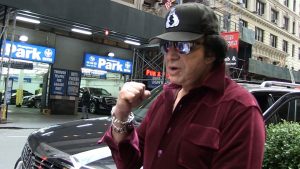 Gene Simmons: While we greatly appreciate the rock legend's support of President Trump, it is impossible for us to overlook the horrors we see without pause in his wardrobe. He looks sort of decent when sticking to formal dress and sport-coats, I guess, but things go far south when he steps into the casual realm. When he puts on the ball cap and glasses and the weird velvet Hot Topic looking business, Simmons starts to look like the freakish grandfather of transitioning Bruce Jenner. This is his first year on the WORST DRESSED list. Unlikely to be his last.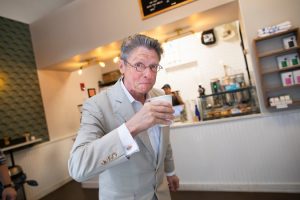 Scott Carter: The ace producer for Bill Maher's hit HBO show, Real Time with Bill Maher, has not let his time in Hollyweird dictate his fashion/style choices. Dressy and red-carpet attire for Carter is always on point, with an old word Ivy-league foundation. He cuts a dashing figure, particularly dapper in three-piece suits, often in chalky desert stripes. This is his second year on our BEST DRESSED, earning him a shot at a LIFETIME ACHIEVEMENT award in 2018.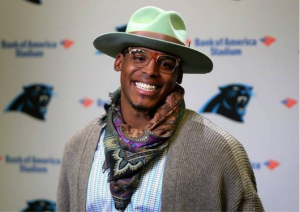 Cam Newton: The Carolina Panthers QB is all over the place when it comes to his personal fashion and style. There is no consistency or voice. He would do well to use NFL great Shannon Sharpe as his sartorial sensei. Sharpe is still the best-dressed man to come out of the NFL, despite his recent Trump-bashing outbursts. Newton has shown some signs of hope, but has made way too many mistakes as of late. This is his first year on the WORST DRESSED list, but there might be hope for him yet. Hit Shannon up Cam, you can thank me later!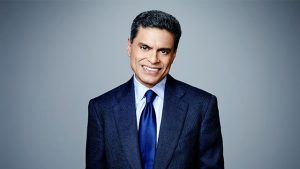 Fareed Zakaria: GOOD GOD is he annoying as can be with his anti-Trump ramblings, but Zakaria is also a true man of style. Favoring fabrics and garments that carry a very noticeable sheen, Zakaria stands out on TV and in person. Mr. Zakaria is partial to deep blues for his suits and a varying array of blue colors for ties, shirts. For some, this could come across as "in-the-box" monochromatic matching. However, he gets high marks for his monochromatic matching. This is Fareed's first year on the BEST DRESSED list, proving that this is about style and not about partisan politics and ideological echo chambers.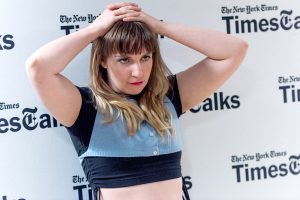 Lena Dunham: We're not sure what is worse… Lena Dunham's appearance, aroma, or overall act. In between fantasizing over the time she molested her baby sister to apologizing for a rapey writer on her TV show Girls, Dunham must be robbing hobos in the streets of NYC and wearing their clothes as her own. Her personal style is grotesque and everything she wears looks like it does not fit or was meant for someone a dozen sizes smaller. This is Dunham's second time on the WORST DRESSED list.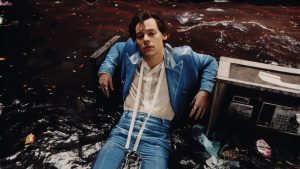 Harry Styles: Mr. Styles has grown into his independence from boy band One Direction with class. The ever-stylish Styles has adopted a very similar look to that of Joe Keery from Stranger Things, leaning towards a French mod look. Creams, blues, and burgundy/deep reds look best on this up and coming singer-turned-movie star. Styles also understands that you can have longer hair without adopting the shaving habits of a heatstroke bum. This is Styles first time on our BEST DRESSED and will not be his last! Will not be his last.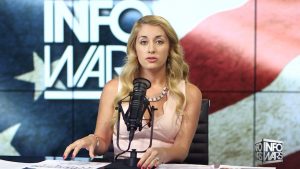 Millie Weaver: At first glance, the Infowars journalist might be confused as a mindless SJW for her flighty Urban Outfitters look. However, Weaver's fashion/style sense is more refined and purposeful than your run-of-the-mill member of the Thrift Store Gestapo. Simplicity is her greatest asset. From t-shirts to red-carpet attire, Weaver sticks to the basics and knows what works with her body. So many Millennial women have let themselves go, gained 40 pounds, and still try to wear clothes that fit them before the trip to Mickey D's – but not our Millie. Plus, her hair always on point… in addition to her overall look… not a distraction or downfall. This is Weaver's first year on the BEST DRESSED list.
Christian Josi: Singer, music arranger, PR Maven, Cannabis advocate and political activist. Josi has cultivated an urban street style that breaks all the rules, yet somehow works. Leopard skin coats and a jaunty bowler typify this rocker-bon vivant. This is his first year on the BEST DRESSED list.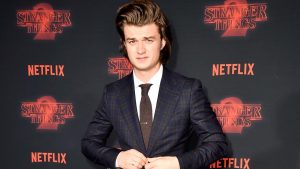 Joe Keery: The Stranger Things heartthrob can get away with looking good in colors that most other mortal men would abuse and look ridiculous wearing. Though Keery has a special place in his wardrobe for oranges and mustard colors, he looks just as good wearing blue patterned suits with knit ties. We have yet to see him wearing something we don't like and appreciate his 80's inspired style carrying over from his on-set wardrobe to off-set gallivanting. Keep it up Joe —> a LIFETIME ACHIEVEMENT award could be in your future. This is Mr. Keery's first year on the BEST DRESSED list. Stranger Things 3 cannot get here soon enough.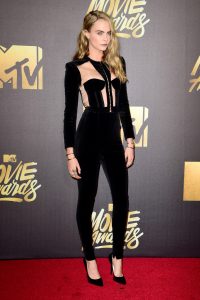 Cara Delevingne: A scion of UK high society with impeccable aristocratic bloodlines, the model-turned actress is in the realm of Halle Barry and Charlize Theron. She does not seem to age and is not afraid to be provocative with her fashion choices. She shows lots of skin, but with class. Delevingne is one of the few models to cross over to the film world who can still pull off runway fashion wherever she goes. Her willingness to rapidly change hairstyles is not handicapped at all because of her radical wardrobe, she wows you on every level… all at once. This is Delevingne's first year on the BEST DRESSED list and can't wait to see what she does next!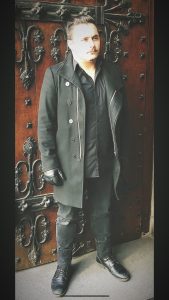 Mason Musso: The singer and songwriter of the chart-topping band Metro Station has mastered an all-black look that is a cross between Johnny Cash and Johnny Ramone. He keeps it classy, without neglecting his rock'n'roll roots. One of the few in music who can match their musical talent with common sense style, this is Musso's first year on the BEST DRESSED list. In 2018, we'd like to see him attack some midnight blues and dark greens.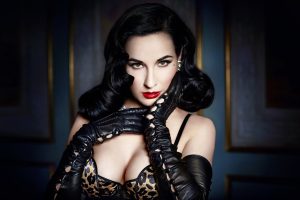 Dita Von Teese: Anyone who knows me, knows I enjoy a martini more than most any other drink. Von Teese's burlesque shows ending in an oversized martini glass are heavenly. She really is a blast from the past with her pin-up style that showcases her buxom build, sometimes embracing elements of steampunk. Fashion is ever-changing while style is timeless, and you could teleport Von Teese to any period in the past 1,000 years and she would light up the town with her glowing personality and style. If you have not seen one of her live performances, it must be added to your bucket list… RIGHT NOW. This is her first year on our BEST DRESSED list, not because she has EVER worn anything bad…we've looked on from afar for years, and our admiration only grows.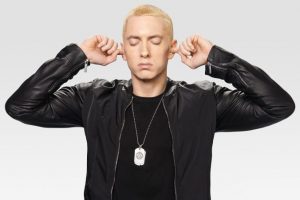 Eminem: We're not sure if Eminem has ever worn something to rave about. He seems to own nothing more than just a few black hoodies and an assortment of gray/black t-shirts. With such a petite build, Eminem could look like a million bucks with a properly tailored suit… if he could find a proper tailor in war torn Detroit. SIDE NOTE: The baby-face shave and bleach blonde hair is not his best look. He should invest in some Kiehl's skin products to cover up some of those very noticeable wrinkles and favor a little stubble and his natural hair color. Marshall is making his first appearance on our WORST DRESSED list this year.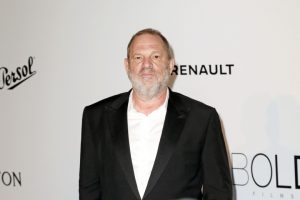 Harvey Weinstein: Like Michael Moore with a buzz cut, Harvey Weinstein operates among a world of well-dressed people, but it has not rubbed off on the piggish alleged rapist. For a slovenly and blobby man, he relies far too heavily on white dress shirts… is he trying to showcase his grease stains from the KFC bucket he downed in the limo before hitting the red carpet? Unshapely and unaware, his poor style/fashion sense makes a lot of sense when you think about it. His clothes are like the women he brutally assaulted, forever wishing they weren't touching his foul and unshapely body. This is his first year on the WORST DRESSED.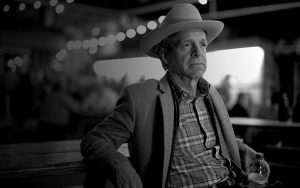 Mark McKinnon: Media man. Filmmaker. He is the "anti-power dresser." Colorado mountain man goes to the city. McKinnon's style is very eclectic. While some might say that he looks like he does not care about style, that is simply not true. His trademarks are hats and scarfs, which he pulls off in almost any climate or setting with aplomb. McKinnon only wears a ties when going to the White House. This is his first year on the BEST DRESSED list.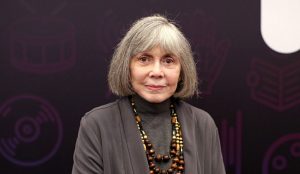 Anne Rice: Before being banned from Twitter, I was routinely subjected to Rice's lunacy and subsequently her poorly configured wardrobe. Her fashion sense is about as dead and decrepit as the vampires she writes about. She looks (and likely smells) like a musty librarian. Her sweaters and tops often make her look top-heavy. Ms. Rice would be better off dressing like Lestat, or using Nancy Reagan's style as a template going forward. This is her first year on the WORST DRESSED list.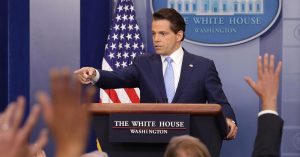 Anthony Scaramucci: Although he only lasted ten days as the President's Communications Director, the scrappy Scaramucci always looked like a million bucks during his television interviews, regardless of what he was saying. During his short stint at the White House, he showed America how a well-built man of medium stature should properly tailor his suits. He accomplished what Daniel Craig cannot; wearing closely tailored garments without looking like you are about to burst out of them. For this we thank the "Mooch." This is his first year on the BEST DRESSED list, after earning an honorable mention in 2016.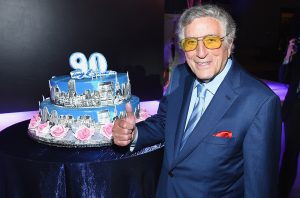 Tony Bennett: He is indeed the last of the greats. The ultimate saloon singer is careful in his choice of finally tailored Italian suits, and candidly looks best with a loosened necktie as he belts out his standards. It's a New York Italian look of finery, pulled off by the old-school Tony Benedetto. THANK GOD he has not taken advice from Lady Gaga, though their duets are heavenly! This is his first year on our BEST DRESSED list.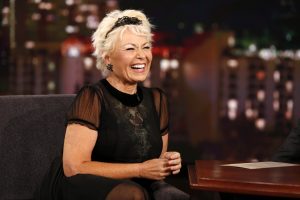 Roseanne Barr: Recently red-pilled and quickly becoming a respected truth-seeker, Barr has left behind her bad habits of yore, today showing a much more confidant style. From black lace to brown textured sweaters, she has really impressed us in 2017. Necklaces, hairpins, and other accessories really bring together her outfits and solidify her particular style. This is Roseanne's first year on the BEST DRESSED list and we are rooting for her rebooted "Roseanne" TV show in 2018!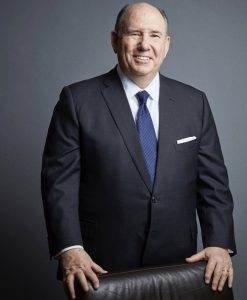 Wayne Berman: Somber, low-key, and tasteful are the watch words for the attire of the DC based investment banker and longtime lobbyist/Washington fixer. Berman is the kind of guy who would tell Henry Kissinger to tone his outfits down. Wayne Berman proves that the portly man can be both elegant and graceful, when properly clad. This is his first year on the BEST DRESSED list.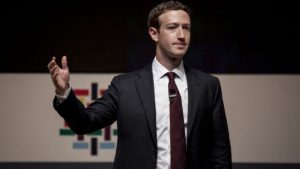 Mark Zuckerberg: All the money in the world and he still can't dress. In 2017, we saw a lot more attempts to dress up his look, but it just has not worked. Zuckerberg at least looked confident in himself when schlepping around in t-shirts and hoodies, looking like the control-freak coder that he really is. He will not get elected President like this. When he puts on a suit, it is horribly tailored and looks like he got it off the rack red-dot sale. Instead of concocting new ways to censor Facebook users, Zuckerberg should swing by Saville Row for just a few suits that accentuate his petite body. This is his first year on the WORST DRESSED list.
2016 HOLDOVERS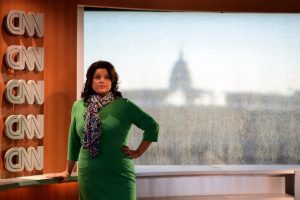 Ana Navarro: The old adage about 150 pounds of shit in a 100 bag comes to mind whenever one thinks about Ana Navarro. A vile woman and a hater, she is just plain ugly inside and out. This is her second year on the WORST DRESSED list.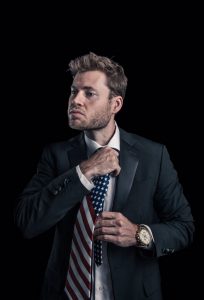 Owen Shroyer: Headlining the daily War Room show on Alex Jones' Infowars means we get to see his mildly spread collars and expertly done larger knots in his neckwear. Shroyer stood out at the Deploraball with his red bowtie, starting 2017 on a very strong note. He has re-popularized tie clip, something entirely lost upon his fellow millennials and many men in the past two decades. Onward to full on dandyism Owen… you can do it! His second year on the best list, where he replaced CNN's Jake Tapper.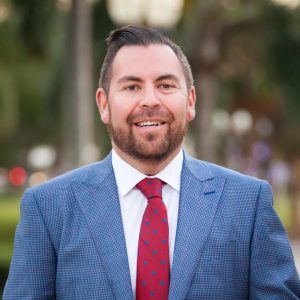 Jon Yapo: The Orlando dandy and man-about-town earned his first mention on our BEST DRESSED list last year. The campaign operative turned lobbyist's personal tailor is one of the most sought after in Florida's capitol, but only works on recommendation from current clients. Every part of Yapo's attire is custom crafted and purposeful. An avid Orlando City Soccer fan, rumor is that Mr. Yapo is developing a royal purple suit that he plans on having finished in 2018. If he can pull that off without looking like The Joker… he will be heading towards a LIFETIME ACHIEVEMENT award soon enough.
LIFETIME ACHIEVEMENT AWARDS, DISTINGUISHED DRESSERS
In past years, CNBC's Larry Kudlow, Presidential daughter Ivanka Trump, NBC's Josh Mankciewicz, CBS Sports Shannon Sharpe and NY restaurateur Ken Aretsky all graced our best dressed list for multiple years ultimately graduating to our LIFETIME ACHIEVEMENT category. We salute them all as this pantheon is joined by those inducted this year.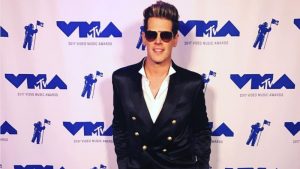 Milo Yiannopoulos: A man on his own now, Milo has not let any of the hurdles he has faced in 2017 damper his dramatic flair or his wild success. The only man I know who can be "over-the-top," without looking clownish. He effortlessly sways between the punk look and tasteful double-breasted sport coats and suits, looking smashing in them all. Since this is his second year on the list, it is time to move him to the lifetime achievement strata.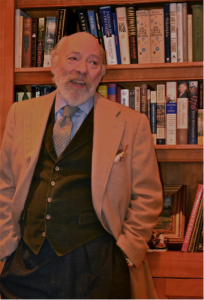 Gordon Woodrow: Pennsylvania entrepreneur and GOP operative Gordon Woodrow has cultivated the style of a true country squire living on the mainline. Nubby tweeds and tasty waistcoats with old-school neckwear in the colder months, Woodrow readily rocks rumpled linen of the finest quality for the summer months. Gordon moves directly to our LIFETIME ACHIEVEMENT, a feat only a handful have been able to accomplish.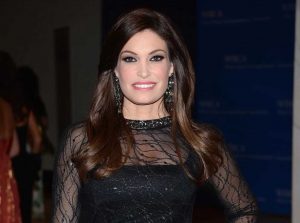 Kimberly Guilfoyle: The Fox News host has embraced a more serious look in 2017, swapping her bright variation of colors for lots of dark blues, greys, blacks. Seeing Mrs. G in tight fitting black leather jeans and a cashmere black turtleneck with the appropriate ankle boots, the right black Chanel bag it literally takes one's breath away. One thing of particular importance when evaluating Guilfoyle's look is the fact that she rarely has to distract you with ostentatious neckwear or other flashy jewelry. She earns a LIFETIME ACHEIVEMENT award for her ability to go from a high-energy color comfort to a more serious and serious look without skipping a beat!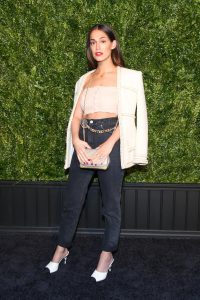 Audrey Gelman: The New York PR genius and veteran Democratic operative has been on our BEST DRESSED list before, despite her close connection to Hilldog. Proof again that this is about elegant style, which knows no party. Ever evolving and bold, Gellman has earned a LIFETIME ACHIEVEMENT award.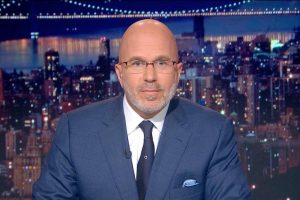 Michael Smerconish: We said it last year and we will say it again this year… we disagree BIGLY with Mr. Smerconish over Donald Trump. However, he is one of the best damn dressed men on TV. From his tie knots to high quality garments, it is hard to poke holes in his sartorial strategy. From his solid blue suits to his breezier sports jackets, this Philadelphia talker always comes correct. Smerconish has been on our BEST DRESSED list several times, and will likely never be anything but. As such… we are giving him the LIFETIME ACHIEVEMENT award.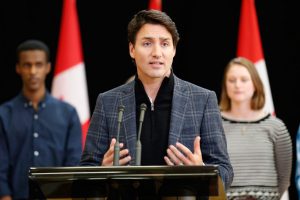 Justin Trudeau: A silly socialist indeed, but we must give credit where credit is due. One can never forget that the White House tapes revealed President Richard Nixon describing his father and former Canadian Prime Minister as a "real asshole." While Nixon was right, old Pierre Trudeau was resplendent in Windsor collar shirts, 70's style custom suits, and always wore a red rosebud in his lapel. The acorn does not fall far from the tree with his son Justin. Young Trudeau knows what it means to wear finely tailored that are form fitting, without the bursting at the seams effect. He always looks comfortable and in command, whether he is in full dress or hitting the campaign trail in a pair of jeans and open collar dress shirt. Trudeau is one of the youngest ever to earn our LIFETIME ACHIEVEMENT award.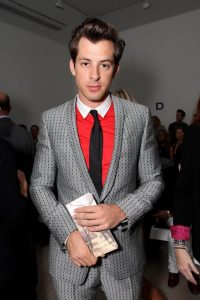 Mark Ronson: The musician and producer extraordinaire has held steady in his style and willingness to step out of the box. From sassy sport jackets to double breasted trench coats, he can do it all. Proper posture might be his best secret, not letting his petite frame become engulfed in his extensive and elaborate wardrobe. He joins the LIFETIME ACHIEVEMENTS list this year.
Help us curate next year's list by emailing [email protected]. Submissions are due November 1st of 2018. Happy New Year and remember… "Fashion is fleeting but style is enduring."